I had a problem when tried to run latest Neon5 iso. Got such result: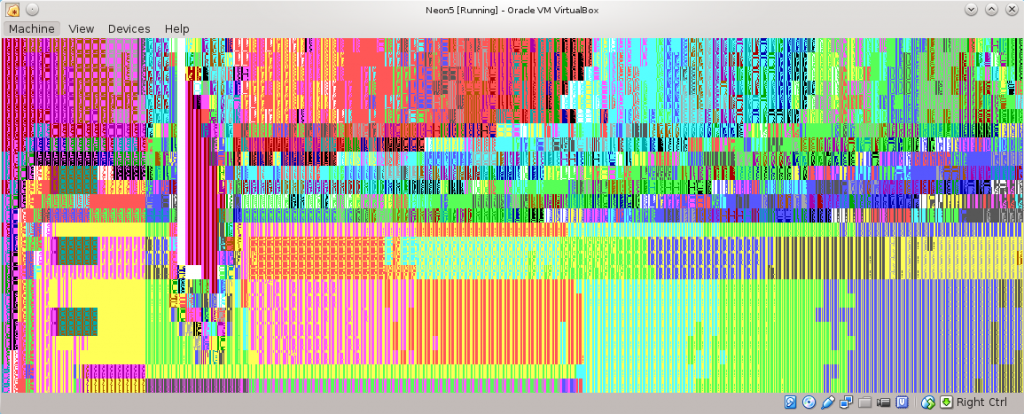 To get resolved this problem, I tried change many settings, and finally got the one that really mattered: VM Settings -> System -> Acceleration and there disable "Enable Nested Paging" :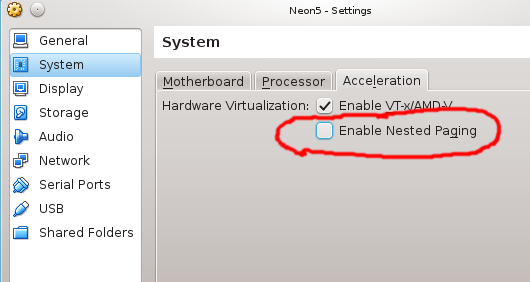 After installing, when installation iso is removed and new machine is ready to run, enable it again, because otherwise virtualmachine would be notably slow. At least so it was on my computer.